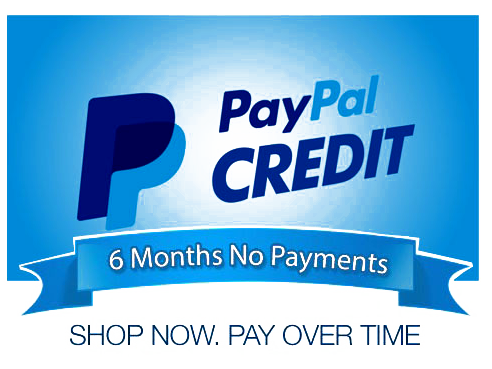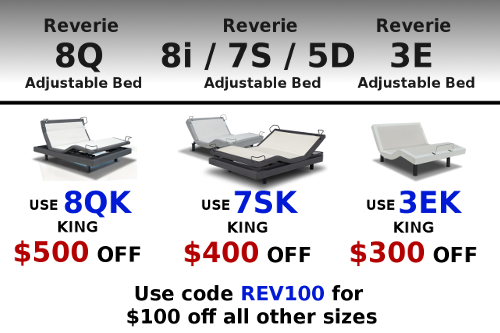 Product Description
The all new Beautyrest Recharge Glimmer Luxury Firm Pillow Top from Simmons offers the same great features with substantial improvement from the previous generation of Beautyrest Mattresses. The New Beautyrest® Recharge Line combines legendary Beautyrest® Pocketed Coil® Technology, AirCool® Gel Memory Foam and SurfaceCool™ Fiber, creating a sleep experience with a new levelof comfort, support and temperature management.
40
Cushioned Firm/Pillow Top
A cushioned, or otherwise known as "luxury" firm mattress will create a balance of both comfort and support with added plush cushioning at the sleeping surface and underlying support beneath.
Specifications
Quilting Layers
Surface Cool Fiber
1 1/4" AirFeel Foam
1" AirCool Foam
2" GelTouch Foam
1/2" Energy Foam
800 Density Beautyrest Pocketed Coil System
1" Energy Foam
Total Surround Ventilated AirCool® BeautyEdge® Foam Encasement with Quantumlock™
Cal King: 1094
King: 1029
Queen: 800
Full XL: 701
Full: 658
TwinXL: 507
TwinX: 476
Warranty
10-Year Non-Prorated Manufacture Warranty
Also Sold As
Adamsville
Alayna

Allie

Alton

Angora

Audrina

Battle Creek

Bedminster

Bethany

Breesport

Broadway

Caldwell

Chantal

Chasewood

Cherrydale

Classic

Cypress

Devonwood

Douglas

Enchanting Nights
Framboise
Glover Park

Grady

Greenwood

Haleigh

Hartfield

Hyde Park

Jillian

Keeler

Lilah

Logan Square

Lydia Manor

Lyric

Maiden Lane

Matthews

Melrose

Midtown Terrace

Mona

Nile Lily
Niles
North Hanover

Pierce Place

Queen Palm

Reynaldo

Ripley

Rocky Forge

Rosie

Santa Rosa

Scotgrove

Solace Street

Spalding

St. Caroline

St. Chapelle

Valentine

Weatherstone

Wolcott

Zoey
Beautyrest Pocketed CoilTechnology®
• Conforming back support
• Enhanced conformability and pressure relief
• Helps provide motion separation for undisturbed sleep
SurfaceCool Plus Fiber
• Patent-pending layer of vertically oriented TENCEL® fibers is designed to dissipate body heat helping to keep you cool and comfortable
• The unique vertical orientation of the fibers allows them to breathe better than our previous model's fiber solution
AirCool® Gel Memory Foam
• Helps provide great pressure relief, promotes freedom of movement and a comfortable sleeping temperature
GelTouch® Foam
• A soft gel foam that provides soothing comfort with exceptional surface contouring and conformability
AirCool® BeautyEdge Foam Encasement
• Designed to enhance airflow through the mattress and offers support and stability right to the edge
• Firmer perimeter for a better seating edge
*Unique model names may vary depending on your region. For example, 'Glimmer, Soulmate, Jadite' etc. Mattress itself will otherwise not vary in any aspect.
Product Reviews
Write Review
Simmons Beautyrest Recharge Glimmer Luxury Firm Pillow Top Mattress

Best Sleep in years

Mark

(Submitted on )

Deal beds was great!!! Delivery service guys were polite and careful. Now for the mattress, very comfortable with just enough pillow top to still remain firm. Highly recommend!!!

---

Simmons Beautyrest Recharge Glimmer Luxury Firm Pillow Top Mattress

GREAT SERVICE

Unknown

(Submitted on )

Monica was the best for customer relations. I accidentally ordered the wrong bed. She was super at changing my order without any flaws. DealBeds is the place for me to buy all my bedding needs. Also the bed is so comfortable i did not want to get up and go to work.

---

Simmons Beautyrest Recharge Glimmer Luxury Firm Pillow Top Mattress

Perfect (for me)

Unknown

(Submitted on )

We've tried various brands over the year but keep coming back to Simmons/Beautyrest. This specific bed is supportive (firm for the back) but the pillowtop is soft. Perfect balance.

---

Simmons Beautyrest Recharge Glimmer Luxury Firm Pillow Top Mattress

Great price

Steph

(Submitted on )

This bed is extremely comfortable. The first night was a bit weird sleeping on it but no complaints there. I will admit that shipping was quick in the fact that they delivered it in less than 2 weeks. However, the day my bed was suppose to arrive I received a call to set up delivery which they gave me a time between 2 and 4 pm. My bed was not delivered until 6:18pm. I would not be so upset if I had received a courtesy call telling me they were running late. But because of that reason, my husband was 2 hours late for work waiting on them. The fact that I had to call the office 4 times before I could get an answer from someone was ridiculous. The dispatcher at the office, Lauren was very professional and did her job very well. As for delivery I was extremely disappointed especially reading other reviews that say delivery was great. I did not experience that type of service.

---

Simmons Beautyrest Recharge Glimmer Luxury Firm Pillow Top Mattress

No Pain!

Tess

(Submitted on )

I bought this bed based on a friend who had a similar model. I never tested this particular bed out, and I hoped when I received it that it would be comfortable. Well, I have two words: No Pain. OMG! #1: I sleep like a log on this bed, I never wake up and toss and turn anymore - and I never want to get out of it in the morning either...; #2: I wake up feeling excellent - no aches, no pain, nothing! It's been SOOO long since I have woken up like this. Background: I have arthritis and a very bad lower back, so for me to tell you this is a very honest testimony. I have to say, the commercials are right and the way the bed is made really does support a person wonderfully. Very happy!!!

---

Simmons Beautyrest Recharge Glimmer Luxury Firm Pillow Top Mattress

Good price, Fast delivery, and a Fantastic New Bed.

Dave

(Submitted on )

The Two men that delivered our new mattress, packed it up stairs, and hauled off our old one. That's SERVICE!!!

---