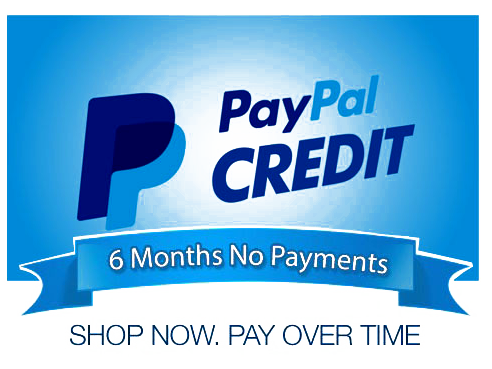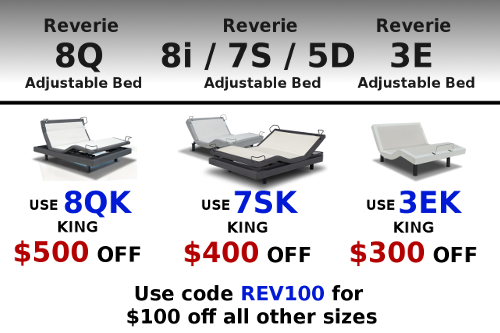 Product Description
The Beautyrest Recharge "Ultra" Line features added layers and build, offering an affordable option for an upgrade from the traditional Recharge models. A higher coil count and extra layering of both AirCool and GelTouch foams create a big difference in overall comfort and sleep quality.
The all new Beautyrest Recharge Ultra Soulmate Plush Pillow Top from Simmons offers the same great features with substantial improvement from the previous generation of Beautyrest Mattresses. The New Beautyrest® Recharge Line combines legendary Beautyrest® Pocketed Coil® Technology, AirCool® Gel Memory Foam and SurfaceCool™ Fiber, creating a sleep experience with a new level of comfort, support and temperature management.
For sleepers who enjoy an enveloping softness
Specifications
Quilting Layers
Surface Cool Fiber
1 1/4" AirFeel Foam
3/4"

GelTouch Foam
2" GelTouch Foam
1/2" Energy Foam
AirCool Memory Foam Center Third Support
850 Density Beautyrest Pocketed Coil System
1 1/2" Energy Foam
Total Surround Ventilated AirCool® BeautyEdge® Foam Encasement with Quantumlock™
Cal King: 1160
King: 1097
Queen: 850
Full XL: 748
Full: 682
TwinXL: 540
TwinX: 493
Warranty
10-Year Non-Prorated Manufacture Warranty
Beautyrest Pocketed CoilTechnology®
• Conforming back support
• Enhanced conformability and pressure relief
• Helps provide motion separation for undisturbed sleep
SurfaceCool Plus Fiber
• Patent-pending layer of vertically oriented TENCEL® fibers is designed to dissipate body heat helping to keep you cool and comfortable
• The unique vertical orientation of the fibers allows them to breathe better than our previous model's fiber solution
AirCool® Gel Memory Foam
• Helps provide great pressure relief, promotes freedom of movement and a comfortable sleeping temperature
GelTouch® Foam
• A soft gel foam that provides soothing comfort with exceptional surface contouring and conformability
AirCool® BeautyEdge Foam Encasement
• Designed to enhance airflow through the mattress and offers support and stability right to the edge
• Firmer perimeter for a better seating edge
*Unique model names may vary depending on your region. For example, 'Glimmer, Soulmate, Jadite' etc. Mattress itself will otherwise not vary in any aspect.
Product Reviews
Write Review
Showing reviews 1-10 of 14 | Next
Simmons Beautyrest Recharge Ultra 850 Plush Pillow Top Mattress

I couldn't be happier

Heidi

(Submitted on )

No matter what you find comfortable you can save money by getting it here. I shopped around and Dealbeds.com had the best price by far. I was nervous that I would be compromising something for the savings but I can assure you that is not the case. Why would anyone want to pay more for the same product and service? Go to a store and choose the right mattress for you (I took a picture of the card they had the product details on). Forget the name it's given at another retailer. Come back here, match the brand and specifications (yes, it really is the same one you tried out in the store with the bigger price tag). Product delivery and removal of the old mattress and box spring were professionally done. Thank you dealbeds.com! I will definitely be a repeat customer.

---

Simmons Beautyrest Recharge Ultra 850 Plush Pillow Top Mattress

Nice

Phillip Wren

(Submitted on )

Best mattress I've ever owned.

---

Simmons Beautyrest Recharge Ultra 850 Plush Pillow Top Mattress

Cozy

Unknown

(Submitted on )

Comfortable mattress, nice balance of firm and plush. I could stand to have a mattress with just a little more plush, but my husband says it's perfect for him.

---

Simmons Beautyrest Recharge Ultra 850 Plush Pillow Top Mattress

The Most Comfortable Posh Bed

Jake McG.

(Submitted on )

After sleeping miserably on an expensive Serta mattress for 7 years with an internal zig-zag type interlocking spring system, I remembered that I had a Simmons once and it was the most comfortable bed I'd ever slept in and began a year long search for the perfect mattress which was confusing & overwhelming at times.

After trying out multiple Beauty Rest Sleep Systems in different retail stores and doing many nights of research online, I came to discover that Simmons doesn't actually make hundreds of different models as you will see if you go to a Sleep Train or other Mattresses store but that they make a few select models in each category which different stores rename/re-brand and sell for $1200+ more with a different name attached depending on the area, learning this made the search much easier from that point on.

When I first discovered DealBeds online, the initial thought was that the prices were too good to be true but after going back and forth between retail stores [even Crate&Barrel, Macy's etc] I found the specs on each mattress virtually identical to the ones here so we took a chance with help from James, one of the online specialists and he assisted us in finding the perfect Mattress at an incredible price.

The Bed arrived in less than 7 days from Florida to California, double packed in a heavy duty plastic bag within a giant heavy gauge cardboard box that was wrapped and secured with straps to prevent any damage to the contents.
The delivery was professional, friendly and on time and the best part is the bed is an absolute dream and the most plush, comfortable, supportive & wonderful mattress we have owned in many years.
I wake up refreshed and no longer stiff, sore, tired, weary & exhausted as I did for the last 7 years on our Serta mattress, there is absolutely no comparison, this mattress is absolutely fantastic and beautiful as well, we are incredibly happy & excited with our purchase and look forward to climbing into bed every night now.

The additional bonus of saving over $1200 on the same model sold in retail stores made this an even better experience.
Don't let the inexpensive prices worry you, just do your research before buying as to what your sleep preferences & comfort levels are and you should have no problem, you can also go into the retail stores and find the closest model to the bed you see here to try it out to decide if its the right comfort level for you.
The easiest way we found was to just find out the coil count, 800/850- 1200+ , Pillow Top, Plush or Firm Plush Etc, the mattresses dont vary all that much in each category except for the layer of gels & memory foams which may vary slightly sometimes as little as an inch or less so its pretty easy to gauge what you will be getting.
We will definitely be replacing the mattresses in our Bay Area home with the same BeautyRest Recharge Ultra 850 Pillow top series very soon.

---

Simmons Beautyrest Recharge Ultra 850 Plush Pillow Top Mattress

Heavenly Comfort

Unknown

(Submitted on )

I retired recently and decided I needed a new and extremely comfortable bed. My parents always had Beauty Rest mattresses, but I didn't think I'd ever be able to afford one--until I found DealBeds.com. This mattress is 14 inches thick and SO comfy; it's like sleeping on a cloud. And yet it gives superb support at the same time. I can even sit on the edge without it collapsing.

For under $700, I got this queen-sized bed delivered upstairs to my bedroom and set up, and they even took away my 25 year old mattress and discarded it for me. Definitely a great deal, in my opinion! The mattress is so thick that I didn't even need to order a new box spring. And when I get too old to get up on such a tall bed, I can probably take the box spring away and put the mattress right onto a platform bed frame.

---

Simmons Beautyrest Recharge Ultra 850 Plush Pillow Top Mattress

Superb Comfort

Denise Kasperowicz

(Submitted on )

I am thankful to all the honest reviews on this Beautyrest Recharge Ultra 850 plush pillow top mattress. I used them to determine which mattress to purchase. I can say that this mattress is not too soft and has the right amount of support. Quality materials used in this mattress. Top of mattress has very nice fabric. The delivery service could not have been better. Very friendly and helpful. The delivery process kept you up to date on when your mattress would arrive. James from dealbeds.com customer service was also very helpful to me. Dealbeds.com is the place for a quality mattress at a super price delivered with care.

---

Simmons Beautyrest Recharge Ultra 850 Plush Pillow Top Mattress

Great value and price!

Norman L

(Submitted on )

Very nice supportive mattress! Had replaced a 9 year old Therapeutic brand mattress that cost 4 times more which was hot to sleep in and sagged and difficult and non-supportive almost from first use. Far better off with the Beautyrest Ultra which is a conventional mattress which doesn't use tricky advertising to sell! We had already had another Ultra from a year ago and just ordered another. This mattress is the best way to go for quality and price! Best pricing was at Dealbeds.com and their delivery and removal of old mattress was done with precision.

---

Simmons Beautyrest Recharge Ultra 850 Plush Pillow Top Mattress

super comfy - don't want to get up

Fran W.

(Submitted on )

Delivery came at approx 2 1/2 weeks, delivered and took away. Bed is extra comfy but sooo tall. Make sure you order low profile!

---

Simmons Beautyrest Recharge Ultra 850 Plush Pillow Top Mattress

Great bargain great bed

Unknown

(Submitted on )

I purchased this mattress recently for my son. I love the Beautyrest line of mattresses, especially the plush pillowtops. I never ordered a bed online before. I was a little nervous about purchasing a bed I never actually tried out before, but I hate the retail store experience even more. So, I went with my gut and now have a wonderful beautyrest pillowtop that my son thinks is pure heaven. I'm so happy with my purchase and the professionalism of Dealbeds, I will be ordering two more beds in the near future. Thanks Dealbeds!

---

Simmons Beautyrest Recharge Ultra 850 Plush Pillow Top Mattress

soft sleep mattress

Ddelores

(Submitted on )

great mattress

---
Showing reviews 1-10 of 14 | Next