ADJUSTABLE BED BUYING GUIDE
A buyer's guide to finding the right adjustable bed.
Getting to know the basics
Everyone needs a good night's sleep, but for many people, that's hard to find. They spend all night tossing and turning on a flat mattress only to wake up the next morning still feeling tired. Add neck or back problems into the equation, and trying to go to sleep becomes a painful experience. This is why adjustable beds are so popular with people who suffer from these issues. Purchasing the right bed that meets all desired specifications can seem like a tedious task, but breaking down the process can help anyone better understand this in order to make a more informed decision. Use this short guide to help find the right adjustable bed without having to dig too deep into your bank account.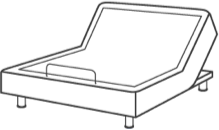 What is an adjustable bed?
Adjustable beds are made of steel, wood, foam, fabric and include an electric control box with motors underneath. Using a remote control, the motor raises and lowers both the upper and lower portions of the mattress. Traditional beds, of course, cannot move at all. Adjustable beds come in all different styles. There are basic options that simply go up and down. Then, there are fully-featured models that include additional features. The adjustable bed is made to enhance comfort in bed, allowing you to virtually adjust in any position. The most popular position is Zero Gravity, this particular position mimics a weightless feel on the body which is proven to increase blood circulation throughout the body, and relieve pain pressure point areas.

What are the benefits?
Adjustable bases provide a number of health benfits, such as back pain relief, snoring prevention, alleviation from acid reflux disease, and overall - better quality of sleep. If you suffer from bulging or herniated disks, acid reflux disease, post-surgery recovery, snoring, sleep apnea, insomnia, or any other sleeping disorder an adjustable bed can help.
Adjustable beds enhance comfort by providing custom positions that alleviate pressure allowing the body to rest more easily.
Reading, working, eating, watching TV in bed? If so, an adjustable bed allows all of these activities to be done more comfortably.


Choosing a size that best suits you depends on several different factors. Here are a few things you may want to consider when choosing the right size :
1. Your height and weight.
2. How many people will be sleeping on the bed? Just you, you and your partner, or maybe extra space is needed for your pet.
3. The size of your bedroom. A smaller room may only accommodate certain sizes.
4. Your preferences. Some may prefer a bigger or smaller bed, regardless of their size.
A Split King or Split California King will give you the freedom to have two units that operate individually, giving you the ability to operate each side independently. Refer to the chart below for demonstration. *Please note that all Split King bases can be synced to operate together as one for use with standard king mattresses.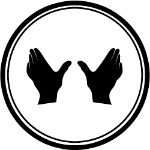 Massage
Enjoy a full-body vibration with the massage feature. Most models include different intensity levels and settings such as wave, pulse and constant, giving you full customization. This vibration is scientifically proven to increase blood circulation, making it not only just relaxing, but beneficial to you health as well.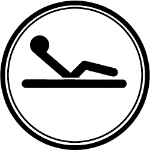 Zero Gravity
Zero Gravity is a position that adjusts you to a specific degree, creating a weightless like feel. Elevating your head and feet to this position is proven to reduce or eliminate snoring by opening up any restricted airways. It can also improve your overall heart health by removing pressure. For those Some adjustable beds include a remote setting that automatically adjusts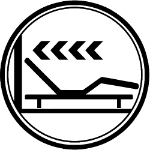 Wallhugger
Wallhugger is a premium feature that is only included with select models of adjustable beds. The Wallhugger feature is designed to keep you within arms reach of your nightstand. As you adjust your bed into an upright position it slowly glides back towards the wall so that you are closer to your nightstand throughout the night. The Wallhugger increases functionality and prevents unhealthy overreaching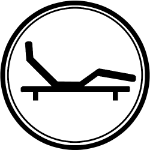 Pillow-Tilt
Pillow-Tilt increases the range of motion of an adjustable bed base and allows the user to add additional head and neck support at the touch of a button. The Pillow-Tilt Panel is located at the head of the adjustable bed base. Pillow-tilt will normally articulate between 15° - 30°.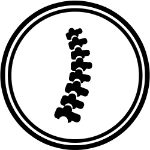 Lumbar Articulation
Lumbar articulation properly aligns the spine and provides the user with additional lower back support. The Lumbar articulation can be adjusted using the wireless remote while you read, watch TV, or work from the comfort of your bed.
Under-Bed Light
Under-the-bed lighting illuminates the floor of your bedroom without disturbing your partner.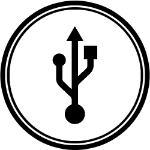 USB Ports
USB Ports are now included with most adjustable bed bases today. The USB Ports are usually located on the side of the adjustable bed base or underneath the head of the bed. USB Ports allow you to charge any of your wireless devices from the comfort of your bed.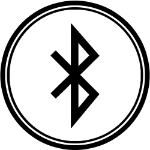 Bluetooth Capability
Bluetooth is a short range wireless connection that allows you to connect your wireless devices together. Many top of the line adjustable bed bases will include Bluetooth capabilities. The Bluetooth connection allows you to control the bed base using your smartphone and tablet. Newer adjustable bed bases may also include Amazon Alexa and Google Home voice control.