iDealBed Custom Comfort Adjustable Bed Base with FREE Mattress!
Free Shipping on All Orders
SKU:

iDBCC

Availability:

In Stock Delivery by Appointment in (1-3 Weeks)

Shipping:

Free Shipping
iDealBed Custom Comfort Adjustable Bed Base
If you are shopping for a fully-featured adjustable base at a reasonable price, look no further! The iDealBed Custom Comfort includes virtually unlimited customization and fully loaded features to get the best out of your nights rest. The full body massage includes 3 intensity levels for both head & foot. The convenient timer setting allows you to set the massage to automatically turn off after 10,20 or 30 minutes at a time. A built-in remote flashlight and under-bed lighting feature make it easier to safely get out of bed at night without disturbing your partner or stumbling to the light switch. The easy to use remote includes several pre-set buttons to quickly adjust to your favorite positions, such as Zero Gravity, Lounge, TV and Lay Flat. If that's not enough, two memory position buttons are also included to create your own. The iDealBed Custom Comfort is designed to offer all of the benefits of an adjustable base with full customization, at a fraction of the cost. If you are searching for an adjustable base at a great value without compromising on features, the iDealBed Custom Comfort is for you!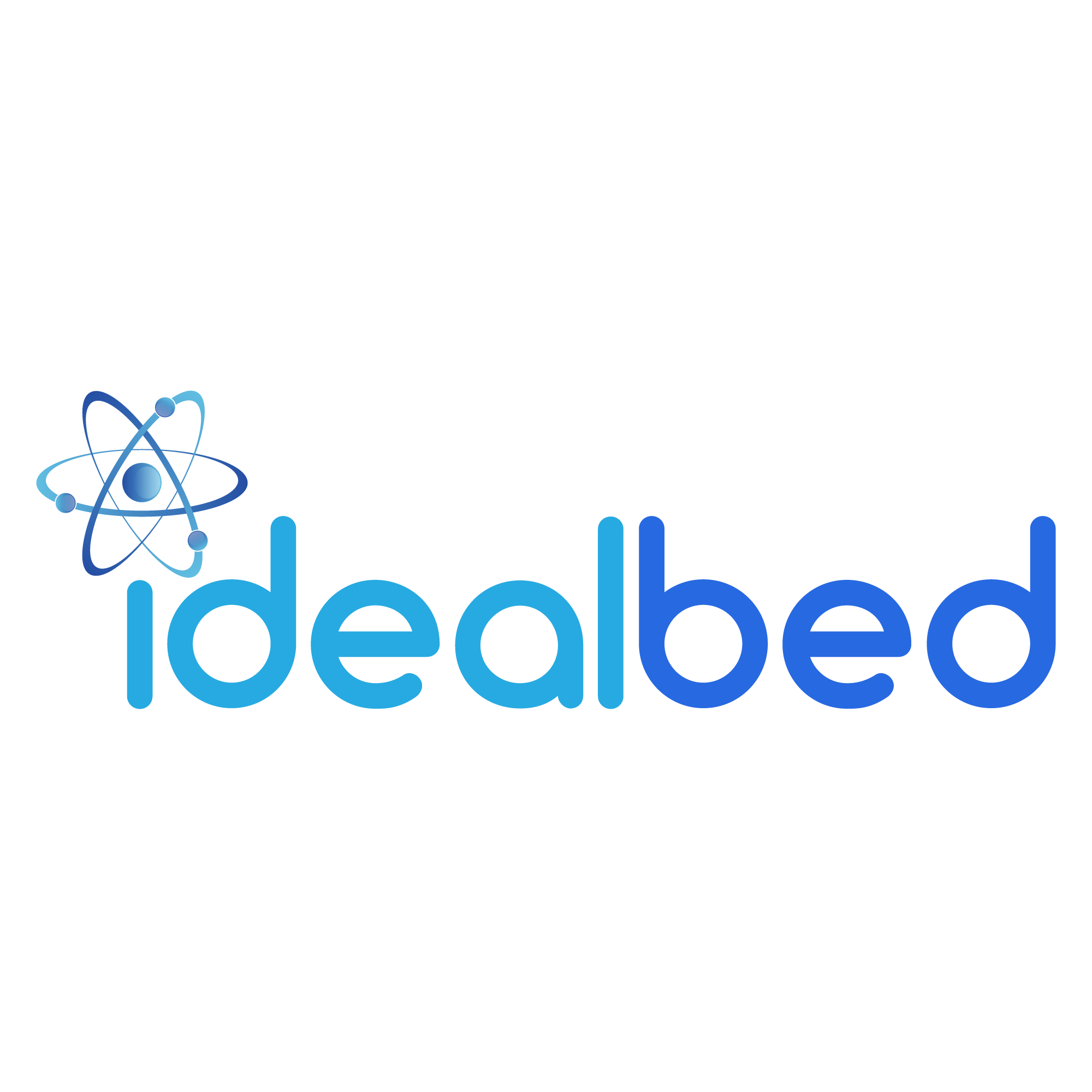 A fully featured 18-button, back-lit remote to customize settings to your preferences

Full articulation which allows the head to be adjusted up to 70° and the foot up to 42°, giving you the ability to adjust to virtually any position or angle

Ultra-quiet power lift motors with a heavy lift capacity of up to 750 lbs. (per unit)

Full body massage with "Wave" and 10 to 30-minute timer

3 pre-set position buttons including Zero Gravity, Anti-Snore and Flat

2 programmable memory positions which allow you to create a custom pre-set for your favorite positions

2 USB Ports on each side

Reliable 10-year manufacturer warranty
*Mattress model or type may vary. Options may include innerspring hybrid or gel memory foam mattresses ranging from 9"-15" in height.
Dimensions

Write a Review
Much better deal than advertised wow

This is an amazing adjustable bed set, it's a much better deal than we expected! My wife and I got tired of researching mattresses online and weren't sure if we were going to get an adjustable bed because it wasn't in our budget to get both as we didnt want to compromise on the mattress. We found this site and started shopping, found this deal and told my wife you know what, I'm going to pull the trigger, everything sounded too good to be true but I figured hey take the chance. It's the best bet I ever took. The mattresses alone are valued at what I paid for the whole set if not more. The mattresses are really comfortable and stay cool, theyre not too soft nor too firm. The adjustable bed has more features on it than I can imagine using which is plus. Overall we are as happy as one could be, shipping was quick and easy by appointment, there was almost no set up, just take out the box and put up. The entire experience was awesome and my wife and I are in heaven every time we go to bed.

I have had back problems for 8 years. Finally had surgery feb of 18. This August-18. I have bad back problems. So I got this bed as advised by friend. I feel mad and stupid and happy. Mad my Dr didn't say get one. Stupid I didn't think of it myself. Happy I have friends that offer GOOD advice. I wake up each morning with ZERO back pain. Before I had to take medicine and wait 20 minutes to struggle out of bed. Now I get up put on coffee let the dogs out pour some coffee and my back is now hurting and I take a pill. But I SLEEP like a healthy man. My wife loves the bed for tv watching or browsing with her tablet,,,,and of course for the restful night's sleep.

So far a great product for the price. Well built. Motors high quality, quiet and heavy duty. Did a lot of research before buying this brand. Hands done you won't come close for the money..highly recommended. Sorry I waited this long in my life to get one.. The mattress is amazing, this same set up in queen would of cost me over 3k in store


This is by far probably the best deal you can find on a quality set. Originally bought this set for my parents, I was dumbfounded after it was all set up on the quality and feel, I paid half the cost than in store for a better set up. It was so great, that I purchased another split king set for my wife and I. I highly recommend this set to anyone tired of doing research and in need of an adjustable bed

Unbelievable, too good to be true

I bought this set because my wife and I wanted an adjustable bed but couldn't figure out what mattress we wanted, SO many choices and it just stressed us out. We went into sleep number and tried a split king set we wanted with the adjustable and it was 5995.00. I figured what the hell, this companies reviews are great, the brand idealbed had great reviews all over the web, and worst case scenario if I dont like it, we would just return.

This set was 1000 x times better than the sleep number set we tried, we ordered a medium comfort level and it is literally the best thing we tried out of all mattresses in all stores and i paid 2100 bucks all in. Free delivery to my front door was quick and convenient with tracking. The adjustable has more features than you can imagine, the quality of the mattress and adjustable bed are unreal.

If you contemplating this set, order it, you wont regret it.

iDealBed Custom Comfort Adjustable Bed Base with FREE Mattress

This bed is a very good deal!!!the quali6of the frame and the free mattress is so good and I am very impressed!!! I will definitely buy from here again!!!!

Just slept in a bed for the first time in 2 years. I have osteoarthritis knees, ankles, back etc. This was perfect for me. In the long a free mattress wasn't really free but the overall cost with delivery beat so many others. The mattress is perfect. Definitely recommend this. If you do your due diligence you can even find a coupon on line.

Custom Comfort Adjustable Bed Base With Matress

I purchased my bed in January 2018, due to the weather where I live the delivery was delayed two days if not I would of had my bed in three days. When my bed did arrive it was on two pallets the driver was very courteous in delivering the bed. The bed arrive in two boxes and the mattress rolled up, after about six hours the mattress populated into its original form. It took longer to open the packages than it took to put the bed together. As a Retired Disabled Marine Corps Combat Veteran and sustaining numerous injuries for multiple Deployments over Twenty-one-years of Service, I can say I am very pleased with this product and it has added comfort to my quality of life, sleeping at night is more pleasurable, and the getting in and out of the bed is a lot easier, as well as the massage feature for the days I deal with pain in extremities. I would highly recommend this product to anyone in the market for an Adjustable Bed, I have shopped around for a similar product and the average price range was as low as $3500-$6000, for a Split King. I am very satisfied with this purchase.

I bought this bed for my 74 year old mother. I searched and looked at several beds and after reading the reviews, I decided on taking a chance on this one. I am so happy that I did. The bed is perfect for what she needed. The free mattress is better than mine. I am really surprised at the this price how well the frame and mattress is. Over all I am extremely happy with my purchase and my mother said she absolutely loves everything about it. The staff was so helpful and knowledgeable about the product. Thank you for saving me money on such a worthy product.

Very happy. Bless these people

I'm retired veteran and live on a fixed income with an extremely tight budget, so as you can imagine I really cant afford much. unfortunately my health has deteriorated from old age and my back has been problems since the early 90's. I had to get a new mattress and adjustable, I did my searching and almost gave up realizing there's no possible way I could afford an adjustable bed or mattress. By the grace of god I found this site, spoke to a sales rep on chat who led me to this promotion they are having and said we'll do anything we can to help you. The gentleman was very courteous and helpful, I chose a medium firmness mattress, at first I was a bit skeptical, the price sounded to good to be true, I thought this must be either old defective product or just really cheap. The gentleman said it was a promotion to promote a new brand called idealbed, I took the risk and purchased a queen size set. After receiving the set and having it set up by my neighbor, I teared from joy, it really was all new products and the best quality bed i've ever had, the mattress is the best I ever had, and the adjustable has much more features on it than I imagined I would receive. these people are honest and honorable. I always sleep in a zero gravity position which is a button on the remote, one click and i'm in the position, it takes all the pressure of my body and I sleep like im a baby now. I cant praise these people enough, told the rep im a vet, fixed income, helped me get 12 months 0% finance which was easy at checkout, im paying less than $92 a month for my new bed. the gentleman said for our appreciation to veterans we want to send you a gift with your purchase, it was heartwarming and made me feel emotional how they respected older veterans like myself. a few days later i received a package at my door step with a gel pillow, and sheets for my new bed with a written note inside saying thank you for your service and we appreciate your business. it brought tears to my eyes, if there's anyway I can show my gratitude to this company that will be my mission. im not very computer savvy but by god im going to spread the word all over the internet about how these people gave me hope again with service and respect i never see today anymore. bless you all and i cant thank you enough for this experience. Earnest S.

I cant rave enough about this new bed set I bought. Every part about it is perfect. I can't believe the price I paid and when any of my friends and family ask me where and how much did you get this for, they don't believe me and stare at me in awe. The adjustable has every feature I think you can add to an adjustable, the mattress is heaven, super comfy and cant wait to sleep every night! I didnt think the mattress was going to be great because it was considered free with the adjustable, It was way better than any mattress I tried in store and really fit my comfort preference of medium as the option I chose. I saved my back and health without breaking the bank. If you're thinking about purchasing this set, do yourself a favor and save yourself the time and headache and just buy it, you won't regret it. One warning though the two boxes are on the heavier side, one person can handle it but you'll be dragging it to the room, they're packaged well and the boxes are smaller than the products themselves because they come folded. Set up was a breeze even for an older lady like myself, but I do recommend having one other person for help. There was no actual assembly so it took longer to unpackage the products than it did to set it up.

Returns Policy
You may return most items within 30-days of delivery for a refund. The customer is responsible for the return transportation cost in the event of cancellation or return once an order has been shipped or submitted. Custom ordered products and bedding accessories are not eligible for return. Damages If a product arrives damaged, please refuse delivery of the shipment and contact our customer care. If a shipment is not refused at the time of delivery, you are responsible to notate any visible damages or imperfections on the delivery receipt upon signing for acceptance. If you are unable to fully complete your inspection, please indicate "Subject to Inspection" on the delivery receipt or "Possible Damages". We will arrange for a replacement to be sent right away at NO cost to you or issue a full refund if the above mentioned guidelines are followed. Returns Most items can be returned or exchanged within 30-days of delivery. Exchanges can only be made for products of equal or greater value. In the event that the replacement items exceeds the cost of the item being exchanged, the customer will be charged for the difference in cost. All transportation costs are applicable for cancellations, returns and exchanges once an order has been shipped or delivered. Mattresses and furniture must have the original law tag attached and in new, sanitary condition with no stains, tears, burns or any other imperfections caused after delivery. (Limited to one exchange per purchase) *Adjustable bases are non-returnable. All refunds will be credited back to the card and/or account used to make the original purchase, minus any applicable return transportation fees for freight items. Please contact customer service for an estimate of return charges for freight, as fees vary with item size, weight, and carrier. Promo Items Any promotional items received with original mattress purchase such as pillows, linens, mattress protectors, etc. are non-returnable and will be deducted from the return credit. This includes temporary promotional offers valid at the time a purchase is made or at the time of exchange or return. Bedding Certain Products that are considered "hygiene" items can not be returned, such as pillows, sheets, linens, mattress protectors etc. Processing Time If a product is returned you should expect to receive your refund or store credit within 3 to 7 business days after we have received your product and completed inspection. How? If you need to return an item, simply call our customer service department or login to your account, view the order using the "Complete Orders" link under the My Account menu and click the Return Item(s) button. We'll notify you via e-mail of your refund once we've received and processed the returned item. Check out as a guest? Please call Customer Service at 800-996-4340 to start the returns process on your order.
Shipping
Where do you deliver? We offer FREE delivery to anywhere within the contiguous 48 States and select areas in Canada. For customers in Hawaii, Alaska, Guam, Puerto Rico and other areas considered a U.S territory or only accessible by ferry, please call us for a shipping quote. Please call our customer service for any questions or further details. 1-800-996-4340 What is Standard Delivery? Standard delivery service is FREE with all orders. This delivery service for larger items, such as mattresses, adjustable bases and furniture is to your front door. Delivery is by appointment, for which you will be contacted by phone call for scheduling once your item has arrived at the local distribution center. Appointments are based upon availability and can be scheduled at your convenience for a date and time window that works best for you. What is White Glove? Does it cost extra? White Glove Delivery is FREE for select items and only if shown on the product page under delivery options. Otherwise, White Glove Delivery Service is available upon request for an additional Fee. This service includes set-up of your mattress or adjustable base in room of choice along with removal of all debris. Removal of your existing mattress is available. Cost for this service may vary. If you are in need of this service please be sure to mention this at the time of your purchase. Delivery Damage Disclaimer Please inspect the contents and condition of delivery before signing and accepting shipment. If you notice any damage that has occurred during transit, please note the damage on the delivery bill and refuse shipment. Please contact us immediately by phone call or email to notify us, and we will arrange for a replacement to be sent right away. Call 1-800-996-4340 or Email: support@dealbeds.com What about small items like pillows and sheets? Smaller items such as but not limited to compressed mattresses, select bed sets, pillows, bed sheets and other bedding accessories: All products include FREE shipping. We use a variety of carriers, depending on the product and region. Smaller items will be shipped with common carriers such as USPS, FedEX and UPS.
When you need to buy something, you don't want to wait. With PayPal Credit, you can enjoy special financing offers like this one: No Payments + No Interest if paid in full in 6 months on purchases of $99 or more. Buying with the power to pay as you choose and still enjoying the security and reliability of PayPal...now that's magic
HERE'S HOW IT WORKS

1

2

3

At checkout, select Klarna as your payment option and continue

Enter simple information and know instantly if you're approved

That's it! Your purchase is complete

Klarna offers financing options up to 36 months.

*Both options are available at checkout.